Growing
Synopsis
Ewa takes up training in maternity nursing at medical simulation center.
In the life-like realm, pregnancy and labour are repetitively performed by
artificial bodies in automatic procedures that allow no interruption.
Recognizing human features in a pregnancy simulation female mannequin
gives a start to a series of events that makes Ewa radically question
the simulated maternity as a predestined experience.
Backstage
A former student of the National Film School in Łódź, where Polanski also studied (Repulsion, Rosemary's Baby), Wieczorek is the heir to a cinematographic heritage of horror. Sweat, lymph, metal, blood: her film borrows from body-horror (a sub-genre in which bodies are shown to transform violently under the effect of events such as illness) and from slasher (another horror sub-genre, in which a psychopath who kills with a knife is often portrayed); but it also seeks to reinvent them: unlike the women in these films, who are usually given a passive role, here, the character of Ewa makes a choice. (…)
Faced with the vision of a contagious pregnancy, and then the mutilation of a little being, it is not disgust or fear that seizes us, but a fever, like after a beating. The brutality of the images is the only possible response to the violence suffered by all these women who have a mother's destiny imposed upon them by a social and cultural mechanism. It is also a way of alerting us to the current political context in Poland, where the right to abortion was abolished in October 2020. It should be remembered that 42 per centof women in the world still do not have access to this human right.
fragm. of "Chambre Froid / Cold Room" a text by Estelle Benazet HEUGENHAUSER
Film info
Original / English title: Growing
Country of production: France
Year of completion: 2021
Film type: Short, Fiction
Genre / Interest: Horror / Body-horror / Sci-fiction
Running time: 17:25 min
Language: Polish
Subtitles: English, French
Shooting format: Digital 2.8K
Picture: Colour
Aspect ratio: 1:1,85
Frequency: 24fps
Sound: 5.1
Screening formats: DCP, ProRes, Blu-Ray
Credits
Written and directed by
Agata Wieczorek
Direction of photography
Joanna Kakitek
Sound Director
Jeremy Liccardo d'Angela
Editor
Magdalena Urbańska
Director assistant on set
Lauren Oliel
Cast
Ewa
Doctor 1
Doctor 2
Little girl
Mannequin
Mother's voice
Technical team coordinator and light master
Dominika Walo
Michał Włodarczyk
Viktoria Zamysłowska
Nela Wieczorek
Nina Andre
Agnieszka Korzeniowska
Maxime Velé
Unit 1
1st assistant camera
2nd assistant camera
Gaffer
Steadicam
Virginie Awad
Roméo Gelin
Maxime Velé
Simon Véniel
Unit 2
Cameraman
1st assistant camera
2nd assistant camera
Gaffer
FX artist
Make-up artist
Assistant make-up artist
Set manager
Costume master


Appearing


Maxime Velé
Romeo Gelin
Alexandre Crozet
Noémie Capronnier
David Scherer
Léa Théaux-Mizac
Marine Desterke
Camille Bernard, Claire Brancotte
Camille Bernard
Anhar Salem
Vincent Dualt
Kendra Mclaughlin
Charles Fossprez
Vitoria Zmysłowska
Alimentation coordination

Alimentation
Guillaume Delsert
Guillaume Delsert
Charles Fossprez
Magalie Mobetie
Sound engineer
Assistant sound engineer
Sound mixing and editing
Sound recordist
Sound recordist
Foley artist
Subtitles
Jeremy Liccardo d'Angela
Guillaume Sulowski
Geoffrey Durcak
Benjamin Poilane
Kajetan Dziak
Gilles Marsalet
Jérémy Robert
Produced by
Le Fresnoy Studio National des Arts Contemporains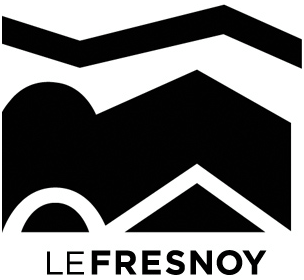 Artistic support
Production Manager
Athina Rachel Tsangari
Estelle Benazet
With thanks to

Direction and the team of the
Centre de simulation PRESAGE Université de Lille | Faculté de médecine Henri Warembourg :

Hélène Bourgeois
Gilles Lebuffe

For their sharing the space and equipment of PRESAGE for the film,
Thomas Paget for his kindness, time and engagement in realisation of the film.
Maxime Velé
for his assistance and engagement in organisation of the technical Team.
Geoffrey Durcak
for his personal engagement and help in sound post-produtcion.
Director of La Petite Galerie du Monde:

Luc Hosspied
For his trust and sharing his space for the film.
Copyright © Agata Wieczorek – Le Fresnoy – Studio National – 2021
All rights reserved